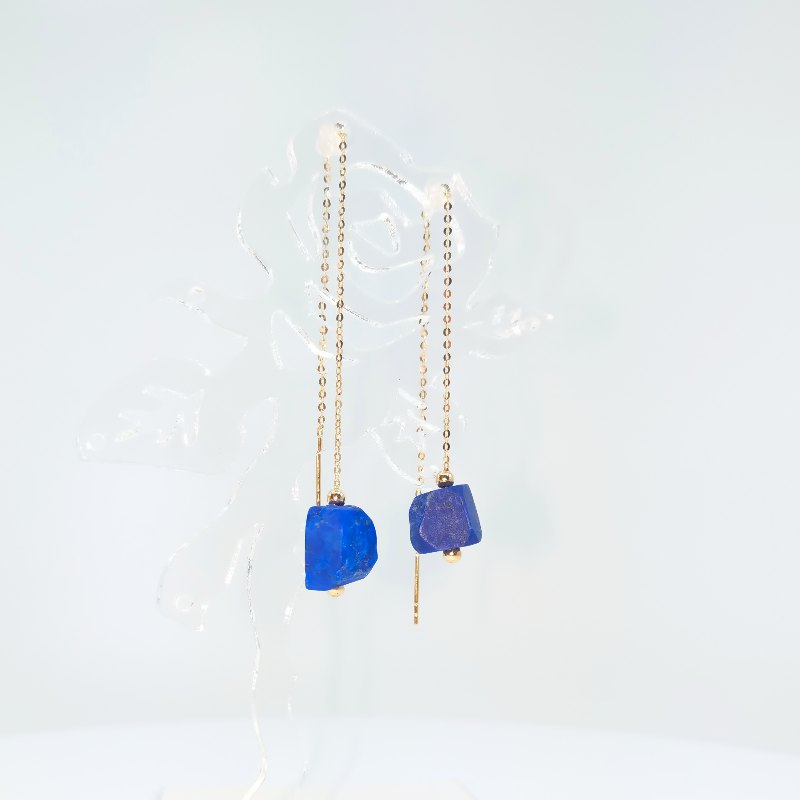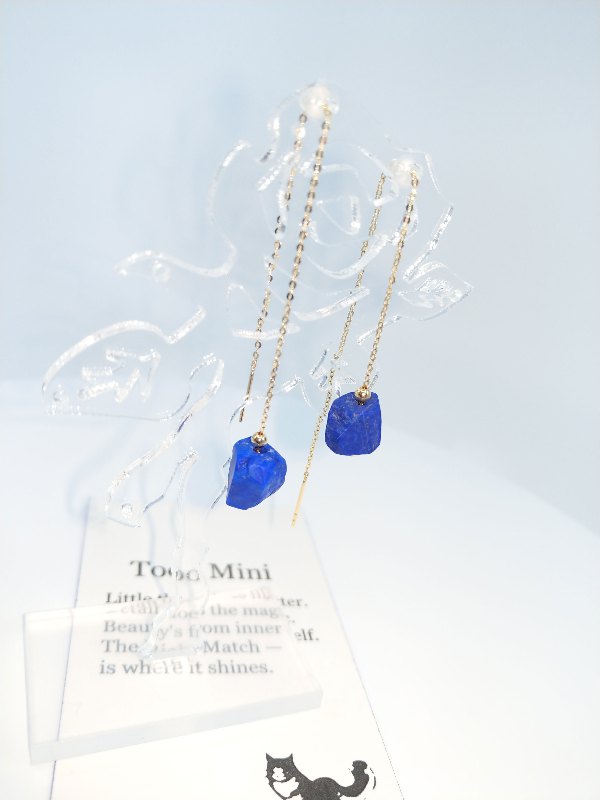 Raw Lapis Lazuli (Earrings)
Model: ER-RAW-LL
All countries
Product Description
**Every pair looks different and is unique as every piece of lapis lazuli is natural and raw.**
The pair in the photo has been sold, but I will make new pairs with the stones from the same mine.
Material:
-18K Yellow gold
-Lapis Lazuli from old mines (rare and beautiful colours)

❋ Important Notice ❋
These earrings are made-to-order (tailor-made), no exchange nor return after placing order. However, we offer after-sale services like repairing and cleaning.
It takes 6~8 weeks to finish the product.
In the future if the piece of jewellry is damaged, getting dirty or maintenance required, Tooo Mini can handle it once.