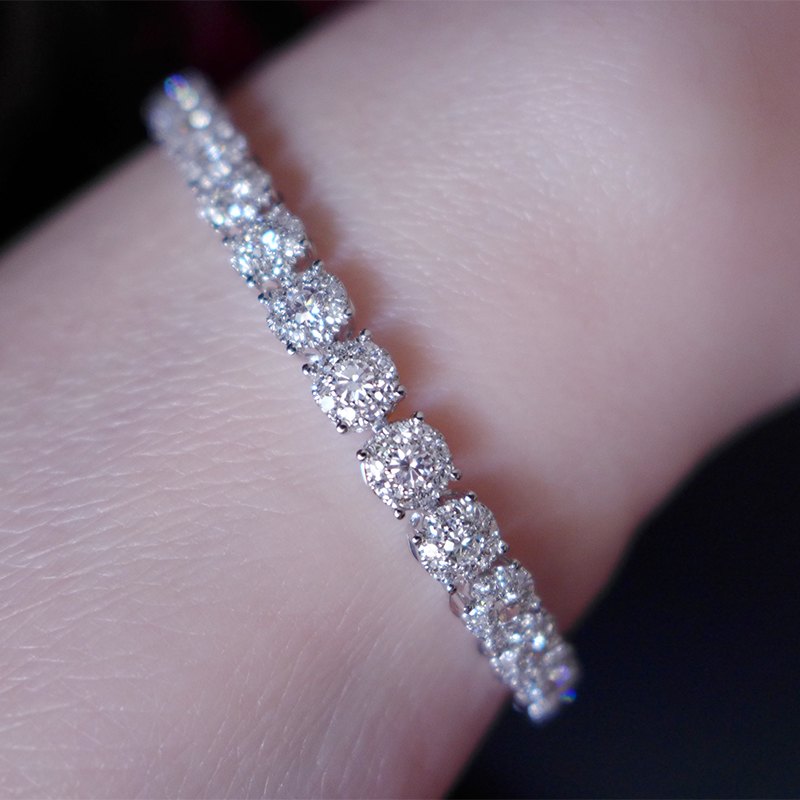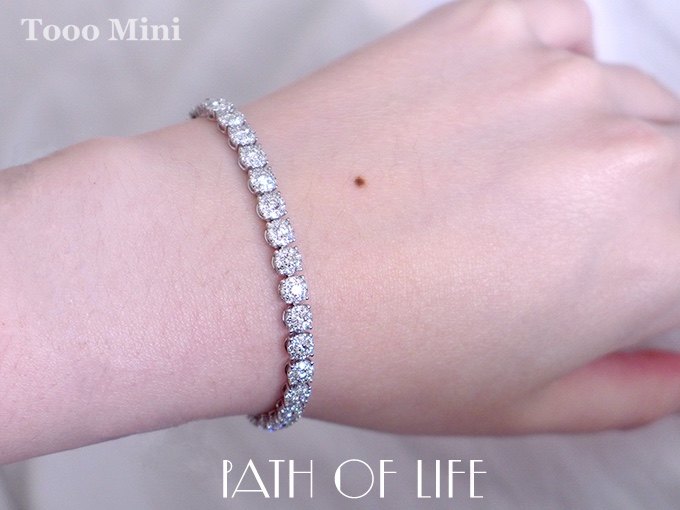 Signature Bracelet: Path of Life (Type04 16cm)
Model: POL-BR
All countries
Product Description
Although the material price is higher than most of other rewards, I am currently saving money every month to buy this one for myself.
To be honest, if it was made of natural diamonds, I couldn't afford it.
Every lady involved in the making progress loves it! (I am not exaggerating: Daughter of the rough stone supplier, ladies from the craftsman company, me for sure, etc.) Among all rewards, this one receives the most compliments.
If you are buying it as a gift to someone important or as a reward to yourself, it won't disappoint you!
The box clasp is fairly easy to use. I can wear it with one hand, including the safety lock. (I have problems with lobster clasp, so I choose box clasp for this one. Quick and easy.)
If you are always in a hurry in the morning like I do,
or afraid of choosing mix-and-match fashion like I do,
you may grab this bracelet and go. Wear it on the way to work, without worrying whether it matches your dress today.
It is always subtle but fashionable. You may mix-and-match it with other bracelets too.
Material: 18K White Gold, Lab-grown diamonds