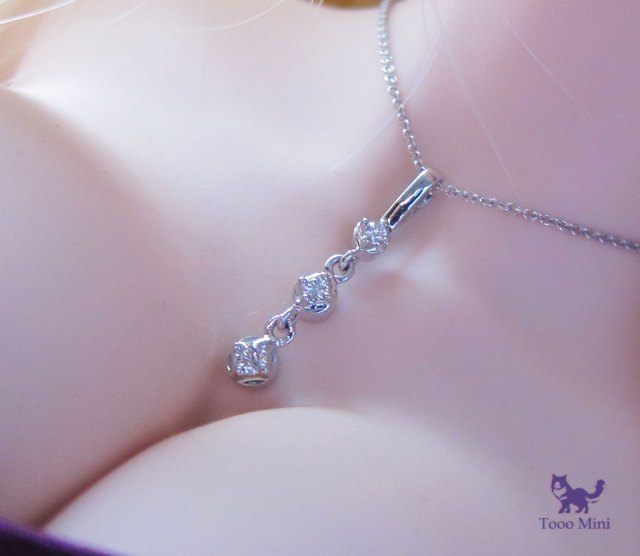 【Kisses of Raindrops】
Model: PE-3
All countries
Product Description
If Kisses were Raindrops, I'd send you showers
If hugs were minutes, I'd send you hours
If smiles were waves, I'd send you the sea
If love was a person, I'd send you me
Staff comments
This pendant is for feminine style doll, especially doll with fantasy look or elegant night dress.
It may be a little bit too luxurious for 1/4 doll like MDD because of the scale...?
I would recommend using an adjustable chain since it also looks great with long chain.

The pendant can also be worn by human after changing the chain.
And for human, I personally think it is suitable for casual and for work.

The chain in the photos is not included in this page.
The model (doll) & her clothes are NOT for sale.
Details of the pendant
Material: K18 White Gold (Default) / K18 Yello Gold / K18 Rose Gold
Diamond: VS-SI, G-H colour, Excellent Cut
Size: (TBA)
You may find the link for the chain below ↓